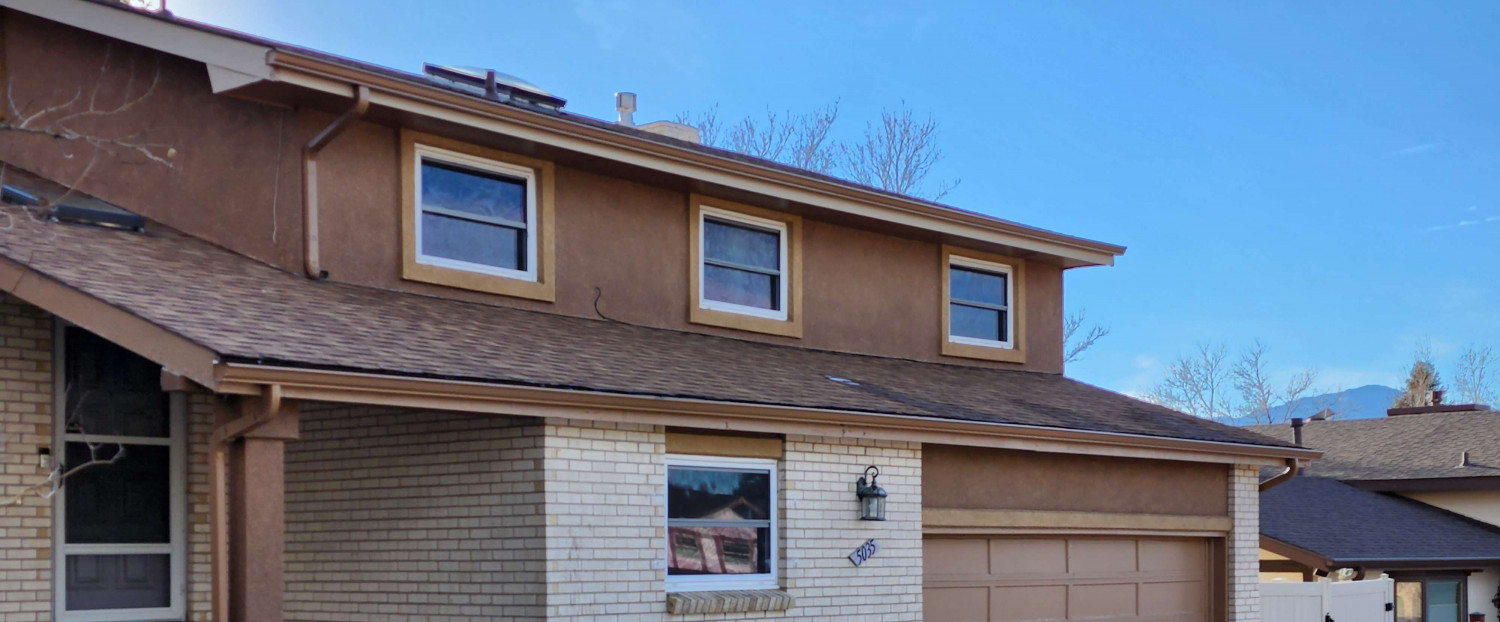 Leave Gutter Cleaning to the Pros
Arrange for gutter cleaning services in Colorado Springs, CO
When debris clogs up your gutters, water can spill over the sides, causing major damage to your home or commercial building. That's why you should hire Wolverine Gutters for regular gutter cleaning services in the Colorado Springs, CO area. We can fish leaves, twigs and other gunk out of your gutters to help keep your gutter system working efficiently.

Our gutter cleaners can save you the hassle of climbing up to your roof this weekend. Contact us today to schedule residential or commercial gutter cleaning services.
Learn More
See why it's important to clean your gutters twice a year
Wolverine Gutters provides reliable gutter cleaning services in Colorado Springs, CO and surrounding areas. We can clean your gutters every six months to:
Extend the life of your roof, siding and gutters
Prevent water damage to your structure
Get rid of invasive insects
Boost your curb appeal
Call 734-578-6077 right away to get residential or commercial gutter cleaning services. Our experts will be glad to give you a free estimate.
Explore the benefits of a gutter guard installation
If gutter cleaning starts taking up too much of your time or budget, consider investing in a long-term solution. Gutter guards provide permanent protection for your gutters, and they'll keep leaves, sticks and other debris out. Our gutter guard installation services will:
Help you keep debris from clogging your gutters
Keep bird nests and pests out of your gutters
Prevent your gutters from rusting prematurely
Improve the flow of water in your gutters
Reduce hail damage and keep your gutters intact during a storm
Call us now at 734-578-6077 to arrange for gutter guard installation services in Colorado Springs, CO.